The Bethel Volunteer Fire Department is proudly staffed by volunteers who dedicate their time and talents to protecting our town. From teenage students to our veteran retirees, our team is filled with men and women of all backgrounds excited to give back to the community while learning new skills and making new friends along the way. Ready to join our team? Take the first step and fill out an
application
. Questions? Contact
memberdirector@bvfdinc.com
today, or stop by the firehouse any Monday evening during drill/training around 7 p.m. We are located at 36 South Street in Bethel, CT. If the bays are closed it is best to use the West side or rear door. Simply ring the bell. If we are on a call there may be no one in the building.
---
---
Who Do We Want?
Men and Women Local to Bethel.
Teenage Cadets Starting at 16.
No Experience Necessary - We train you!
Our team is made up of dedicated citizens from all walks of life. We are neighbors helping neighbors.
How Can You Help?
Become a Firefighter or EMT
OR
Provide Non-Emergency Support:
•Machinists and Mechanics•Landscaping Assistance•Web Design•Grant Writing•Photography and Media•Health and Wellness Coaching
Bethel Or Stony Hill?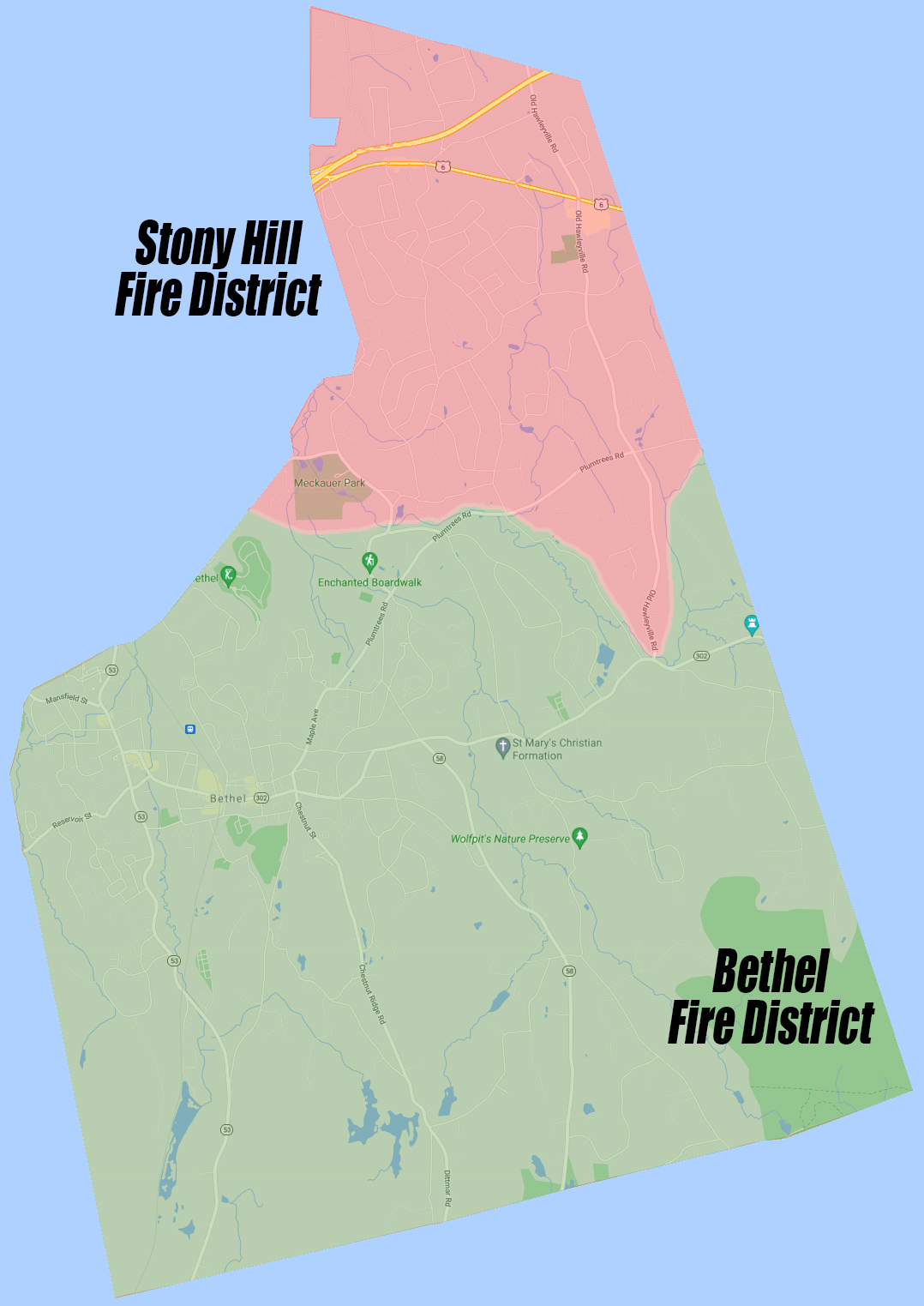 Bethel has two fire districts, and it is important that you join the fire department nearest to you. If you live in the Stony Hill District, please visit their website at stonyhillfiredepartment.com